Who Poses?
All the men and women you see on my website are just ordinary people like you. They are people I have met and have asked to pose for me, or they are people who have found me on the internet and volunteered to pose. This is my hobby, and I do it for fun. In fact, I have been photographing people as my hobby for over 40 years. They are not my only subjects, but they are my favorite. I have taken over 100,000 images of men and women, yet it never ceases to amaze me how many more and different ideas come into my head. Photographing men is a relatively new thing for me, and I find it challenging and inspiring. Photographing women is a way of expressing my delight in them, a kind of homage to femininity. I love to try to capture the simple beauty, the supple form, the mysterious aura that is a woman. I have never grown tired of it.
What do I do?
Nude, artistic, sensual images are my specialty and my passion. Not that I don't shoot clothed images during a shoot as well, in fact a typical session usually starts clothed and progresses from there as we start to feel comfortable with each other. And, by the way, you will feel comfortable with me. Many subjects are amazed at how at ease they felt with me. I am totally trustworthy and professional, and you will sense that. Some girls do bring a girlfriend along though, as a security blanket. That's fine with me, because more often than not the girlfriend gets in on the fun as well.
Why do I do it?
I have no commercial or financial agenda behind my photography. I have no plans at this point to sell or market my photographs. I make them because I love the process, and I love the final images. I feel a huge sense of accomplishment when I can show a woman how beautiful she really is. I love making gorgeous images of amazing people.
Now, that being said, I am also proud to show off my creations. I do have a web site (which you have visited) but any images that are on the site were specifically cleared by the person in the photo. I never ask for a blanket release on all the photos from a shoot. If there is a great image that comes out of our session together, then I might ask for a release for that particular shot, but of course you are free to say no. The images we create are between you and I, and no-one else, unless you specifically say it is OK. Most people donít mind me using a few shots in my portfolio, even if they donít want to be on my website.
Sometimes a person will hire me to photograph them as a tantalizing or erotic gift for their spouse or lover, in which case the photos are strictly private.
But in other cases, there is no money that changes hands. I shoot for 'free' in exchange for a release on some of the images. I do give you, the model, a few nice 8x10 prints of the best photos in return for your time spent posing for me.
What would we do together?
Almost anything you want.
I always have a ton of ideas up my sleeve. For my ďartĒ images, I often have ideas where the person's identity is somewhat, or completely, obscured. When people look at my art I want them to be looking at the photography and not be saying ďI think I might know themĒ.
You may have some ideas for images you would like to create with me. Anything goes. We will just have fun and create art. Experiment. If they donít turn out, no-one ever sees them. Itís like playing dress-up as a kid. Or acting out a fantasy.
For me, it is also about playing with light and shadow, form and composition. I earn my living as a cinematographer, and it is wonderful life. But shooting movies is a collaborative process, with all sorts of expectations and restrictions. With my photography it is just you and I playing together, being creative, and being free in spirit.
Still interested?
You may want to meet me for coffee some time and get to know me a bit, or you might just want to jump in with both feet. I have a small studio in the basement of my house where I do a lot of my shooting, but I also love to get out too. We could shoot in your home if you like. Or on an abandoned farm. Or around the pool at your mansion. Or after hours in the bar your friend manages. As you can see, I am open to anything and my mind likes to brainstorm possibilities.
So, if posing for me sounds like something you would like to experience, just drop me an email.
I hope to hear from you soon.
Wes Doyle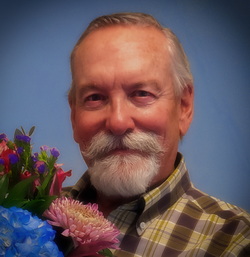 Some happy clients:
"Thanks again for showing me what I couldn't see for myself."
"I had a wonderful time on the shoot - I so appreciated your professionalism, and I was thrilled to be a part of the creation of art."
"I was amazed I felt so comfortable - and I think the key was that I trusted you to create art, and that never did I feel like it was sexualized."
"You're fun, and talented and you're safe, so that combined, makes for sexy, saucy photos."
"I haven't felt this good, this sexy about myself EVER. You sure know how to make a girl like me look and feel great. You are an amazing photographer. You captured what I have been searching for. I can't thank you enough. A million thank yous go to you."
"Thank-you' for showing T how beautiful she is, boosting her confidence, and spicin' up her relationship!" (T's best friend)